Your Day, Your Way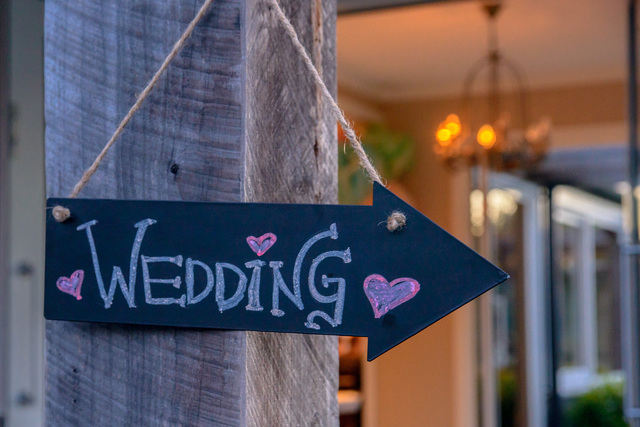 One of the biggest misconceptions I've found about wedding planners is that we take over and do what we want for your big day. This, is absolutely false. Our sole job is to make your lives easier and stress-free which means giving you the options and tools to make your dream day come to life. We take your ideas and make them happen.
In the same way your wedding day isn't about what the wedding planner wants, it's also not about pleasing every member of your extended family and all your friends too. Yes, you want to ensure they enjoy themselves, and yes it is nice (and often appreciated) to consult with your parents on your plans and ideas for the day, but you need to remember one very important fact.
Your wedding day is about the two of you.
There is no right or wrong way to do a wedding. There are a couple of legal parts to the ceremony that are required, but the rest of it is about you and your partner declaring your love for each other in front of your friends and family, and celebrating with your favourite people. There are, however, a few considerations.
Who is paying?
This is an important one. If your parents are helping you pay for your wedding, then you may need to consider inviting people who are important to them. However if you and your partner are funding the day yourselves, others need to be aware that weddings are not cheap. Each additional person could be worth up to $150 (by the time you include catering, alcohol, the additional chair cover, sash, table setting, invitation, place name, wedding favour etc). Is that person you haven't seen in 10 years that your parents feel you HAVE to invite, worth that to you as a couple? (I will touch on guest lists in another blog post soon!).
What is important to you?
How do you picture your wedding day? A huge bash with everyone or an intimate affair with your nearest and dearest? Do you love cake or would you prefer to spend that money on something else? Do you hate wearing high heels and want to walk down the aisle in sneakers? Do you love a live band or prefer a DJ? Read my 'Top 3' blog for more on prioritizing. You don't want to walk into your reception and feel out of place. Make it about the two of you.
The art of compromise.
Sometimes, however, it's nice to give your family some consideration. If your parents or future in-laws are religious and you haven't been to Church since you were a child, maybe you might still like to include God when talking about who is present on the day? If your Dad desperately wants to do a Father/Daughter dance and you couldn't care less, it might be nice to put a smile on his face and create that memory. If your Mum and your Aunty haven't spoken to each other in five years, perhaps it would be nice to put them on separate tables.
This is about taking the things that aren't as important to you, and keeping the peace. Do not compromise on the really important aspects that you feel will make or break your day. But if you don't care what type of flowers you have but your Mum has been dreaming of a certain bouquet for years, it wouldn't hurt to make her happy.
The wedding day is celebrating two people in love. You, and your partner. So make sure your day reflects the two of you and stay true to yourselves.
What tough conversations have you had to have? Or need advice on how to tackle something that isn't working for you? Comment below!
Happy Planning!
Hannah
xox
Posted: Wednesday 13 April 2016