Choosing your Waikato Wedding Caterers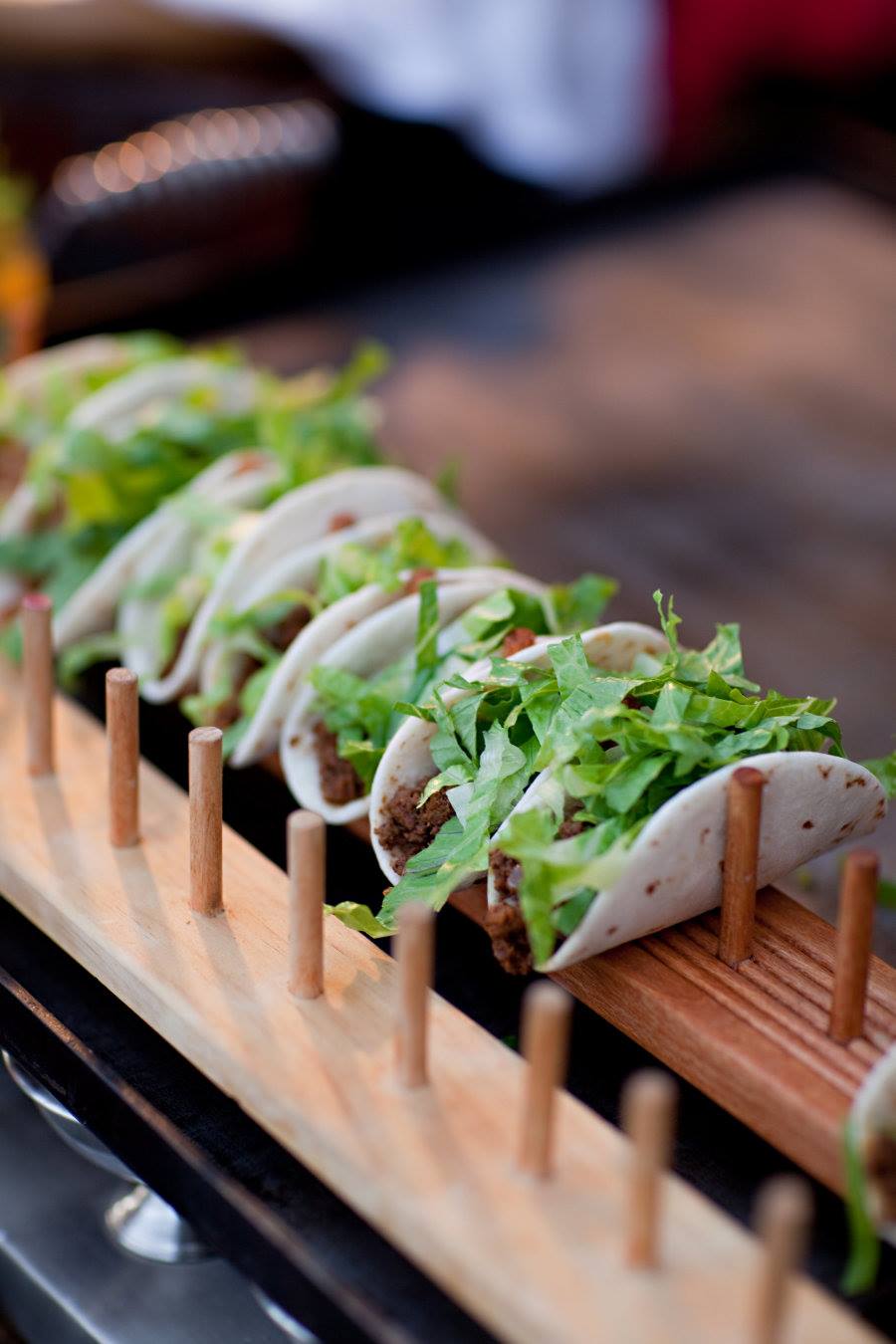 I love food. I'm not a foodie, in fact I'm often a fairly simple eater, but I do love food! These days, there are no rules when it comes to your wedding catering. From a full sit-down buffet, to food trucks, to canapes – the choice is yours. Whatever fits your style, theme, guest numbers and personal preference.
If you're not sure where to start, we would highly recommend contacting these local faves!
The Verandah
Chef Sam Immers (previously of Stellar Kitchen) happened to be next to us at the Waikato Wedding Expo in June this year. I spent most of the day pretty hangry based on the amazing pork belly sliders and chicken tacos (see pic!) he was creating, that I wasn't allowed to touch until the end of the day. Seriously. But it was worth the wait. His food is to die for!
Website
--
Paddock
I first met Matt & Lisa from Paddock at a wedding near Lake Karapiro. The food both smelt and looked incredible … and then I got to taste it! It was so delicious I asked them to cater another wedding I organised at the end of 2016. I've seen these guys do shared plates, woodfired pizzas, canapes and a top of the range plated meal. Everything they do is the best of the best.
Website
--
Love in a Box
Astra is known for her cakes, and for Gracie, their gorgeous vintage caravan bar … but did you know Astra is a trained chef? With the option of grazing tables, dessert bars, rustic dinners and more, Love in a Box focus on catering where taste is key.
Website
--
Mizzoni Pizza
Casual yet still bloody delicious. You can't go wrong with pizza, and Mizzoni is one of the best. They'll bring their trailer and cook it all on-site for you, creating mouth-watering creations to please all your guests.
Website
--
Tia's Tacos
On the food truck theme, you simply must check out Tia's Tacos. I know they're not technically Waikato based, but they do a lot of weddings in the area, and if you've tasted their incredible Mexican food, you'll understand why I couldn't leave them off this list. If you ask nicely, they'll even provide Margarita's too!
Website
--
Hazel Hayes
If you haven't heard of Hazel Hayes, you don't know what you're missing out on. They are a fabulous café on Victoria St (between Bryce & London Sts), and they do fantastic catering. You want it? They'll make it happen. Affordable and truly delicious.
Website
--
MatteBlack
Run by Michele Bishop (previously of Loxy & Co in Morrinsville), MatteBlack is located at the Hamilton Golf Club. They do amazing out-catering and their instagra feed is drool-worthy!
Website
--
Have I missed your favourite? If so, please let me know below. Because let's be honest … I love an excuse to try new food places!
Happy Planning
Hannah
xox
Have you downloaded my FREE Checklist?
Don't Forget the Details! - Your Wedding Planning To-Do List. Grab your copy now!
Posted: Wednesday 23 August 2017