Pros and Cons of BYO Wedding Receptions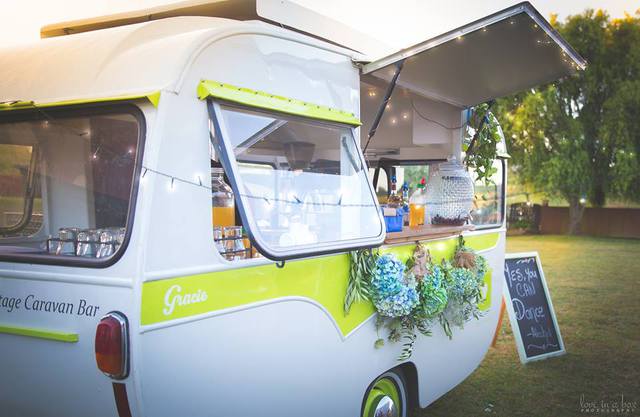 Let's be honest, New Zealanders like to drink. It's in our nature and something we enjoy partaking in. Weddings in particular are a great excuse to catch up with old family and friends and let loose … on someone else's dime.
So it's understandable that many couples getting married are often looking for wedding venues that allow BYO. It sounds like an appealing option, and absolutely can be, but let's look at it in further detail.
Cost
A bottle of wine at the supermarket is generally significantly cheaper than a bottle of wine at a wedding venue (or restaurant). It's the way it works, and one way venues and restaurants make money. So by the bottle, it's cheaper to stock up at the supermarket or liquor store, rather than buy the bottles directly from the venue.
In saying that, a BYO venue is likely to charge a corkage fee of some kind. Make sure you know exactly what this is, whether it's per bottle or per person, and whether the quoted price is including or excluding gst. All of these details can add up to a higher bill at the end. Especially if you have a lot of guests who aren't drinking, but you still have to pay a per head corkage fee for them.
Some liquor stores and supermarkets will allow you to return unopened alcohol after your wedding, so do check that out.
Supply
When you have a venue providing the alcohol, there is one thing you can guarantee … you won't run out. They will have more than enough in supply to keep your party going all night.
I have been to more than one wedding where the couple BYO'd the drinks and something ran out … far earlier than ideal. I've had a wedding where, by 8pm, there was no red wine or cider and they were down to one kind of beer. I've also had a wedding where the guests were having so much fun, they burned through the hefty bar tab by 9pm … but being a catered venue, there was still plenty of alcohol to spare, the guests just began to pay for it themselves.
Serving
All catered venues will have bar manager and staff to serve your alcohol – it's part of their liquor licensing. BYO venues may not. It will depend on their licenses and your venue (e.g if you're at home, versus a venue that allows BYO). So be sure to check this out as it's not only an added expense, but yet another thing to organise on your already massive to-do list. If you do need someone to serve, try one of the gorgeous caravan bars, like Love in a Box.
Selection
Typically a catered venue will have a variety of options for wines and beers (and spirits if you decide to serve them). If you're bringing your own, you might not want to buy such a large variety, and just stick with a couple of options. Neither is right or wrong … just food for thought.
Logistics
If you're getting married out of town, think about how you're going to get all your drinks there, and how you're going to keep them cold. Another thing to hire (a chiller trailer most likely), and another thing to transport. If you're getting married close to home, this might not be an issue as some venues will chill the drinks on your behalf.
So there you go, a few things to think about and by no means a definitive answer! What you decide will depend on your guests, your budget and your venue!
If you do decide to BYO, please remember the non-alcoholic drinks too! Not everyone will be drinking (especially if there's kids invited), so make sure your sober drivers, pregnant friends, and everyone else, is covered too.
Happy Planning
Hannah
xox
Have you downloaded my FREE Checklist?
Don't Forget the Details! - Your Wedding Planning To-Do List. Grab your copy now!
Photo by Metal & Mirror Photography of Gracie - Love in a Box Vintage Caravan
Posted: Wednesday 20 September 2017