The Honeymoon Bucket list: 5 New Zealand Newlywed Adventures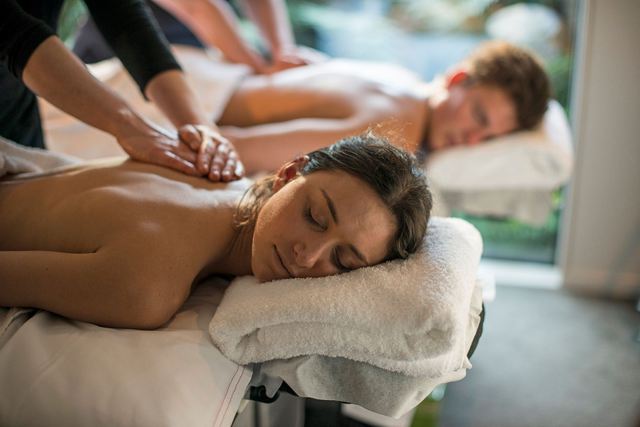 Your big day isn't something that can be topped easily. With that said, not much can compare to the romantic sceneries and natural beauties found in New Zealand – making it the perfect candidate. Enjoy an elegant yet adventurous honeymoon with unforgettable adventures and captivating landscapes that are simply too stunning to miss. Here are 5 adventures you can embark on with your spouse hand-in-hand!
Romance-in-the sky with a helicopter
(Credit: Glaciersouthernlakes.co.nz)
Live a magical day with your partner by taking them on a flight to remember over the frosted tips of New Zealand. View breathtaking landscapes and discover a prime example of a New Zealand glacier with your partner. Many packages and deals can be found for newlyweds for these regular tours.
Operators usually tend to accept a general capacity of a party of six, so feel free to invite the wedding party! It's always great to spend some well-deserved relaxed moments with the family and friends, before some one-on-one time with your beloved.
Triumph over a glacier

(Credit: Franzjosefglacier.com)
Follow in the footsteps of ancient explorers and experience hiking a mammoth of a glacier. According to experts, the world's most immaculate ice caps can be found in Franz Josef in all their glory. Franz Josef offers full-length guided tours for you to enjoy as a couple or in a small group.
Nothing tests your character like the challenge of a glacier hike with your life-long partner. The glacier is perfect opportunity for taking in dazzling views and of course Instagram-ing your perfect alone-time as newlyweds. As a bonus: all the gear that you will need to take on this monster of a glacier is all provided for you, so you can enjoy yourself with a peace of mind.
Live the jet boat ride rush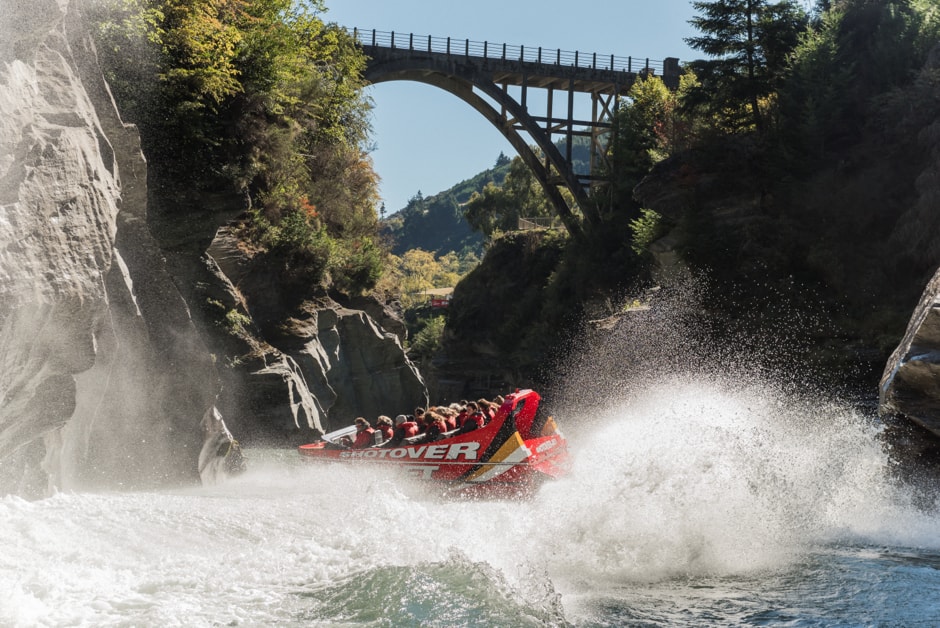 (Credit: Shotoverjet.com)
What better way is there to get that excitement and the rush of adventure you crave with your partner, than experiencing a full-throttle jet boat ride? If Michelle Monaghan approves then it's highly likely that you will too. High-speed boating can put an entirely different definition in your books for 'honeymoon adventures'.
There are many different operators which run the tours all-year-round. A fair warning however, some of them may be too extreme! These bad boys can reach beyond 85mph and do stunts and splashes at the same time. Enjoy and let that fearful smile show for that photo at the end!
Feel the nature of a guided walk
(Credit: NZwalks.com)
Looking to calm down now? There's no better activity to do so than a nice, quiet, peaceful walk through the perfectly green landscape of Aotearoa.
Your well-informed guide will be sure to transform every step of your journey into a piece of history as they talk you through your peaceful trek. Local guides know all the nitty gritty details of every tree (almost) in this amazing walk through Queenstown and Fiordland. A walk through these exalted mountains and frost-doused valleys with the narration of tour guides is the perfect down-time with your partner. They will be surely introduce you to new flora and fauna you've never even heard of before!
Recommended routes include the Routeburn track, Lakeshore Forest and Hollyford Track. Overnight stays are not a problem if you fall deeply in love with this incredible experience with this nature-filled experience.
Serenity in steam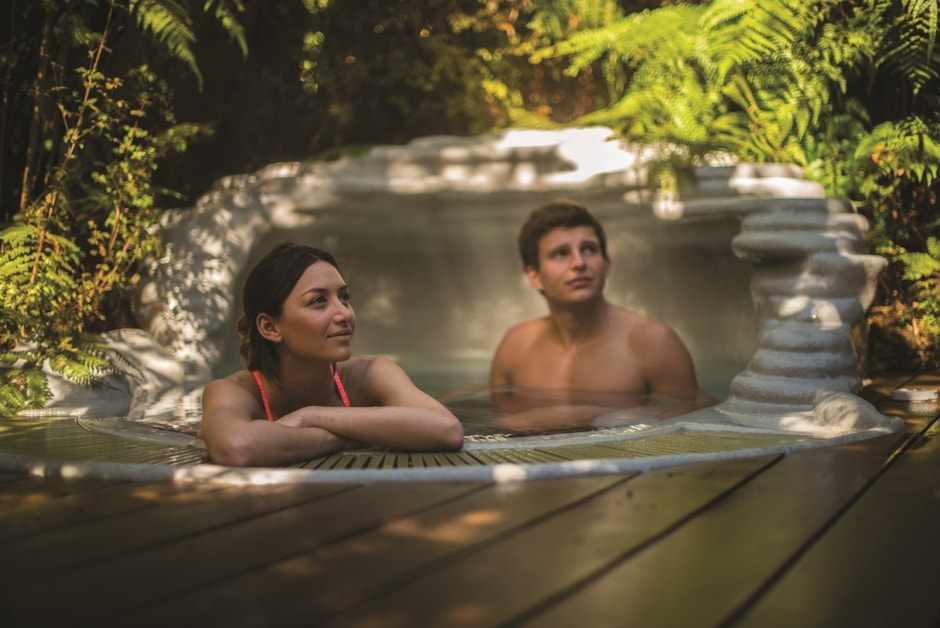 (Credit: Glacierhotpools.co.nz)
Nothing whispers romantic down-time like celebrating with your loved one in the warm, cosy hot pools. Relaxation comes in short supply these days, so why not enjoy it to its fullest at your honeymoon in one of the most romantic locations on the planet – a rainforest hot pool. Outdoor water holes are New Zealand's pride-points which are found in even the most unlikely places – Franz Josef Glacier is a prime example. This isolated paradise is publicly accessible for the majority of the calendar year, however it won't be available on all tourist guides.
Enjoy a rejuvenating mode of pure bliss as you experience Te Tai o Poutini, - The West Coast. Book your day of hot pool-filled greatness and then give away to the onsite spa and perfectly executed massages.
This article was authored by Ngāi Tahu Tourism, based in New Zealand, with the help of guides and tour operators from Franz Josef Glacier Guides, Guided Walks NZ, and Shotover Jet. For more information about ideas for honeymoons and activities in hard-to-find habitats, Ngāi Tahu Tourism can help.
Posted: Wednesday 25 October 2017