Who Am I?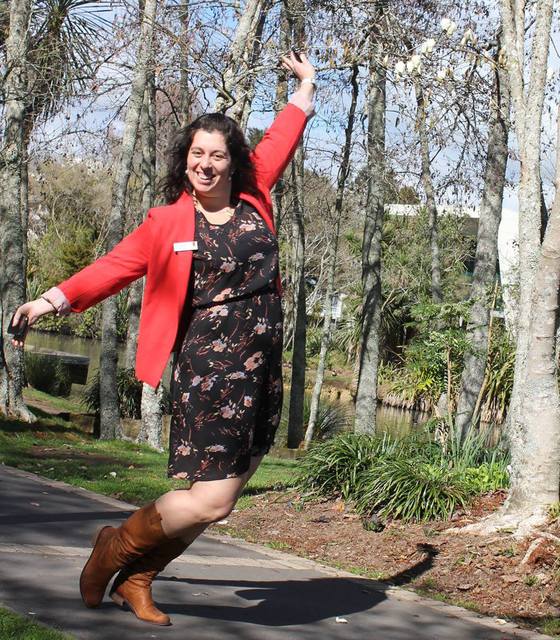 Oh hi there! Thanks so much for reading my first couple of blogs … it's been great to get out there and start a new blogging trend for 2016.
One of my goals is to give you a bit more of an insight into me, the person behind Alare. I think with any service-based business, it's really important to get to know the person you're working with or interacting with. If I'm going to be involved in your wedding in some way, you want to know that we're going to get along, and I figured this is a good place to start.
So here we are … 10 random facts about me!
I grew up in Lower Hutt and moved to Hamilton in 2003 to study at Waikato University. I always thought I'd move back to Wellington but instead I met a boy, fell in love, and we made Hamilton home.


I spent a couple of years living in Vancouver, Canada, and absolutely loved it. Particularly the 'Frozen Bellini' cocktails, the chicken wings, and all you can eat sushi. It was food and drink heaven.


My husband and I have been together over 10 years. We met on the internet … back before it was normal, and well before Tinder! Nzdating was our site of choice. So it really does work! We met 2 months before my 21st, and moved in together shortly after that. Turns out that was a good decision!


We have a 10 month old son, Regan, who was born 8.5 weeks early. We went to Auckland on a babymoon for 1 night and my waters broke at the hotel. That was a trip we won't forget!


I love 'bad' television. I will openly admit to watching The Bachelor and The X Factor. And I enjoy them.


Previous jobs have included Retail, Call Centre, Bar work, Reception, Events Manager, Personal Assistant and I once volunteered as a Project Assistant for the British Columbia Hot Canadian Men calendar. That wasn't a hard job ;)


I'm a tidier, not a cleaner. I'm the person who puts everything away so it's ready to be cleaned, and then never really get around to cleaning things. Thank goodness I have a fab husband who's good with that stuff!


The first concert I ever went to was Tina Turner. The second was Peter Andre. My favourite concert ever was Bon Jovi … the first time I saw them.


I'm a night owl, but I love my sleep. It's a constant battle and I never win.


I don't drink coffee, or tea. Some days I wish I did (see the point above about sleep!).
I'd love to hear all about you! What do you do? Where are you from? And what are your favourite things?
Have a fab week!
Hannah
xox
Posted: Wednesday 2 March 2016