What Questions will a Wedding Planner ask you?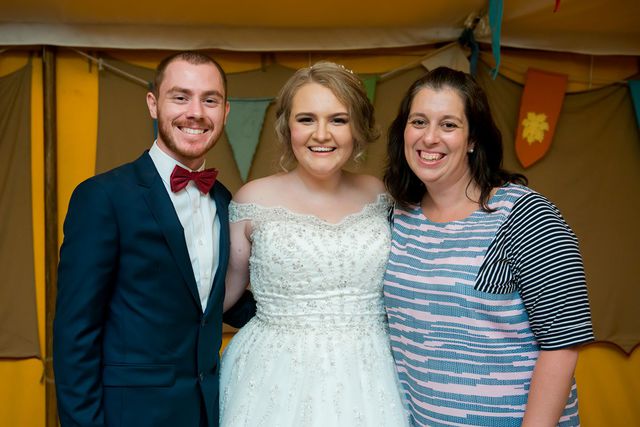 I love meeting couples who are getting married. They are generally full of excitement and ideas and just bursting at the seams. This is where I come in.
Often, they have an overall vision or feeling they're trying to achieve, and just don't know where to start. Or have too many ideas and are struggling to narrow it down to fit them and their big day.
A wedding planner can be an excellent investment. We can offer you advice, suggestions and be the voice of reason. We can keep you on track and on budget, but we can also make all your dreams and visions come true (usually!). The best part is that wedding planners are generally pretty flexible people. We're happy to help for an hour at the beginning of your engagement, or just set up the venue on the day. We're happy to plan everything for you from start to finish, or just manage your wedding day and take the stress away. It's totally up to you.
So when you first meet with a wedding planner, there are a few things we are likely to ask! Here's 7 that always come up in my first meetings.
When are you getting married?
This is a big one, for a few reasons. Firstly, am I available? But also, how much time to do we have to pull together your wedding.


Have you already booked anything?
This comes back to the timing one. If the wedding is in three months and nothing has been booked, or if it's in the middle of peak season, we need to get moving! But if it's miles away, this is less important. Plus, knowing which vendors you have already selected, helps give me an insight into your priorities and your vision.


Tell me about your wedding day and your ideas!
This is your cue to go crazy. I want to hear about everything that's on your mind (or pinned to your Pinterest boards!). From guest numbers & locations to themes, colours to décor, people to vendors. I want to know everything you've been thinking about and visualising so I can build a picture of your dream day.


Tell me about the two of you.
Every couple I meet is different; their story is unique to them. I want to hear those stories and form a picture of who you as individuals and as a couple. What do you love doing together and what's important to you? These things should help shape your wedding day.


What's your Top 3?
I've talked about this in another blog, but I always say that when wedding planning, you need to pick a Top 3. These three things are what you care about most, and where the majority of your energy and money are going to go. Every couple has different priorities … music, alcohol, food, the dress, flowers, cake, photography. Whatever they are, prioritise them, and try not to get stressed about everything else.


How much do you want to do?
My planning packages vary in price depending on how much you want to do and how much you want me to do. You can do everything yourself and just have me turn up on the day. You can do all the legwork but have me provide suggestions (e.g. I'll send you the names of a few florists and you get all the quotes and information), or I can do everything for you and just present you with key options for you to decidefrom. It's completely up to you, but it does affect how much you'll pay for a wedding planner … so it's an important question to ask!


What's your budget?
As the person overseeing your budget, this is a biggy. Combined with your Top 3 and your dreams, this will influence which suppliers I recommend, and what aspects we prioritise when planning.
There is so much more we would chat about along the way, but at the first meeting, that's the basic outline. It's your chance to get everything out of your head and onto paper so I can start visualising and planning it all in my head before I get to work. Remember, a wedding planner is about taking the stress away from you. Enjoy your wedding day, don't panic about the details – leave that to me!
Happy Planning
Hannah
xox
Have you downloaded my FREE Checklist?
Don't Forget the Details! - Your Wedding Planning To-Do List. Grab your copy now!
Posted: Thursday 29 June 2017