How to Survive Wedding Expos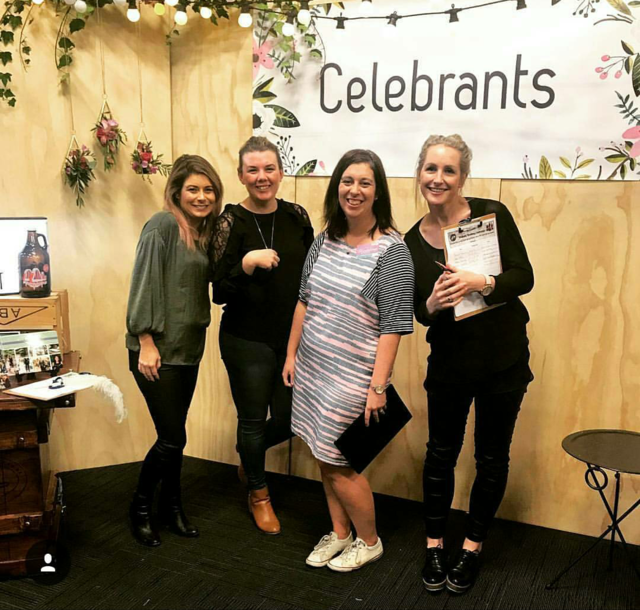 Every year like clockwork, wedding season ends and expo season begins. There are many to choose from but we think One Wonderful Day is the best of the best!
Visiting a wedding expo can be overwhelming. There's a tonne of people, and exhibitors everywhere you turn. So here are my tips on how to survive the craziness!
1. Go in with a plan
Before you go to an expo, have a think about what you've already booked, and what you still need. If you already have a Celebrant or Venue, you can walk past those stands without stopping because otherwise you may start to second guess your decision.
2. Enjoy the inspiration
You may only need to tick 2 more boxes off your list, however once you're there, you could see plenty of other 'must-have items' for your big day. Take the opportunity to be inspired and see all the latest trends and prettiness but if it's not in your budget, don't make decisions on the day!
3. Talk to people
With an overwhelming number of exhibitors, wedding expos can feel like a constant sales pitch and it can be very tempting to keep walking past everyone. The problem with this is then you don't find out what's on offer! My advice is to talk to as many people as possible (I promise you they're friendly!), enter the competitions, and take a card or flyer away with you to look at once you can breathe again.
4. Don't rush
Take the time to wander and check everything out. On the flip side, don't feel you need to make decisions on the spot. I would do a full loop, talk to everyone, and then find somewhere quiet to sit down and have a drink, read through things, and see if you have any additional questions or want to make a booking or enquiry. If a supplier is offering a 'show special', ask if they would honour it if you decided to book in the next wee while. Don't feel pressured into making decisions until you're ready.
5. Take notes
If you see something you love or are interested in, make sure you take a flyer and write on the back of it. You could even ask if you could take a photo. Otherwise when you get home, you'll be so overwhelmed by everything you saw, you won't be able to remember your favourites!
Happy Investigating!
Hannah
xox
Posted: Wednesday 25 May 2016