My Favourite Wedding Decoration Trends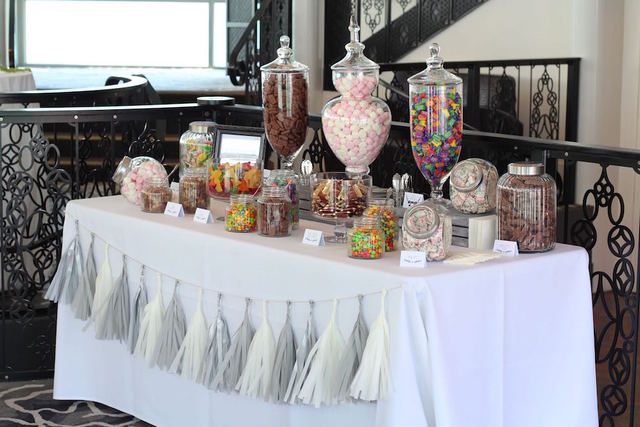 Anyone who has read my blog posts knows that my biggest advice is always that your wedding should be true to you and reflective of you as a couple. Your wedding decorations are the same – they need to be right for the venue, but also right for you both.
There are lots of ways you can decorate your space to give it the 'wow factor' you're looking for. The best thing is, wedding decorations don't have to be crazy expensive. I have found my favourite current wedding decoration trends from Miss Mouse, just for you! The best thing – everything comes in a range of colours so you can ensure it suits your theme.
Tassel Garlands
What I love about tassel garlands is that they can be used in so many different spaces. These are perfect in front of the bridal table, at the candy buffet, or as a backdrop for your ceremony. They can be attached to a wall or a table, or you could hang them between posts or trees. They can also be used as balloon tassels and attach them to jumbo balloons! They require basic assembly … the kind you can do in front of your favourite TV show … great when you already have a list a mile long!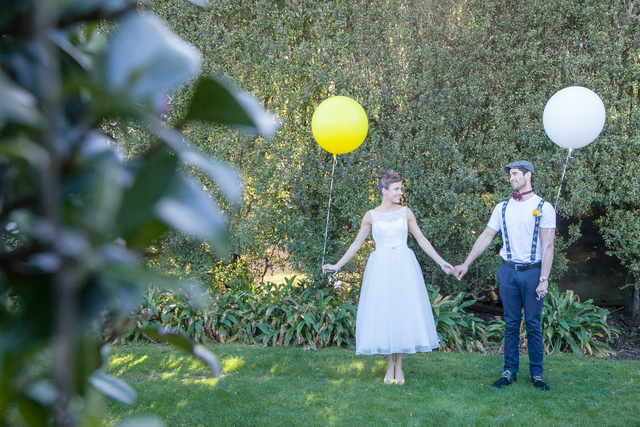 Helium Balloons
Balloons used to be just for kids birthday parties, but they have really stepped up their game! You can now get wedding specific balloons with great sayings on them (e.g. All you need is love, or The Best Day Ever). There are gorgeous balloons for same-sex marriages ('Mr & Mr' etc) or if plain colours are more your thing, the jumbo balloons will fit perfectly with your colour theme. Helium balloons are a great added touch for the ceremony, or for your professional photos, to create a feeling of whimsy and fun.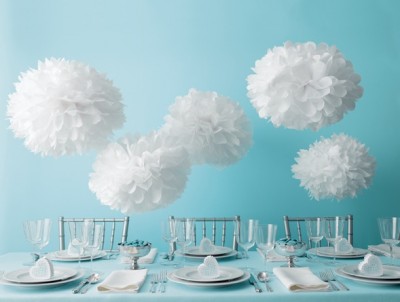 Pom poms and Lanterns
These have been around a while, but are still a really cost effective way to add some spunk to your wedding day. Bunch them together and hang them from the ceiling, pin them to a wall or attach them to the back of chairs. It all depends on the look and feel you're after, but this is one situation where you can never have too many!

Treat Tubes
I stumbled across these little gems on the Miss Mouse Facebook page and was sold. While not technically a decoration, these treat tubes would be perfect for an affordable (and cute) wedding favour. Fill them with your favourite lollies and attach to a thank you note, or their place card.
For more inspiration, check out the Miss Mouse blog!
Happy Planning
Hannah
xox
Posted: Wednesday 11 May 2016