Top 5 DIY Waikato Wedding Venues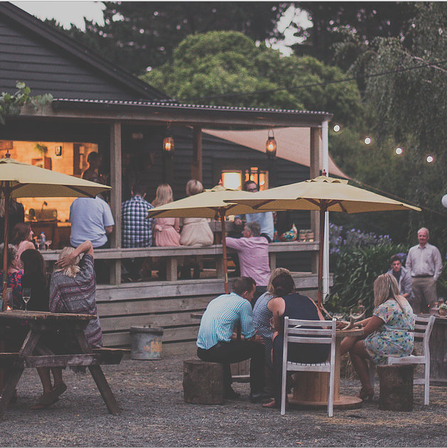 We are exceptionally lucky in the Waikato with our selection of venues. From inner-city Hamilton to more of a country rustic feel; from large open spaces to more intimate options; and from the all-inclusive to the DIY.
I've rounded up a few of my faves for those of you looking for venues where you can easily add your own DIY touch.
The Atrium
For an inner city option, The Atrium is perfect. The exposed brick wall gives an urban feel, and the masses of glass make the space feel open and bright. They have some exceptional recommended caterers and work closely with the best of the best when it comes to suppliers (think Royal Laboratorie and ACLX) to make your vision come to life.
The Hall
Owners Eugene and Joanna O'Reilly, are no strangers to the wedding scene (you may recognise Eugene from the band, Five O'Clock Shadow), and in 2017 their latest venture, The Hall, will be opening. It's BYO, rustic and a blank slate for décor. Plus they have different packages depending on what you would like them to provide.
Grain Exchange
This is the ultimate in a DIY venue. It's a gorgeous open space with a rustic feel. You can bring in your own caterers (alcohol must be run through the venue), and there's plenty of parking. It's in an unlikely location in Te Rapa but you should definitely add it to your must-see list.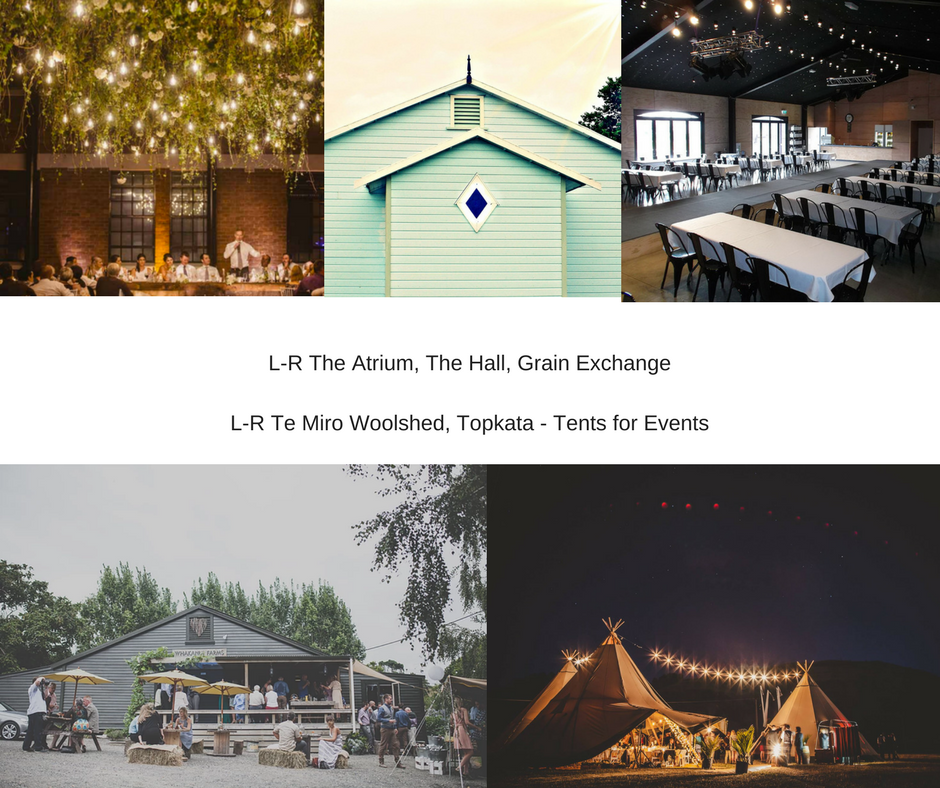 Te Miro Woolshed
This is hands down one of the coolest, funkiest little wedding venues in the Waikato. It's rustic, it's BYO and it's intimate. It's perfect for food trucks or roaming canapés, rather than a full sit-down meal, and you can talk to Anna about all their props and décor, or bring in your own.
DIY with Topkata – Tents for Events
If you've got the perfect backyard, farm or general open space that screams 'wedding', then you must check out Topkata – Tents for Events. These tipis are simply stunning and give the wow factor to every event. Sarah is brilliant to deal with and they can provide seating, lighting and even a fire pit if you want it! Can you think of anything better than sitting around a fire pit in the evening after you've been married, drink in hand and laughing with family and friends? Bliss!
So that's my round-up. But there are so many other options! What are your faves? Where are you getting married?
Happy Planning!
Hannah
xox
Have you downloaded my FREE Checklist?
Don't Forget the Details! - Your Wedding Planning To-Do List. Grab your copy now!
Posted: Tuesday 28 February 2017