Gifts & Registries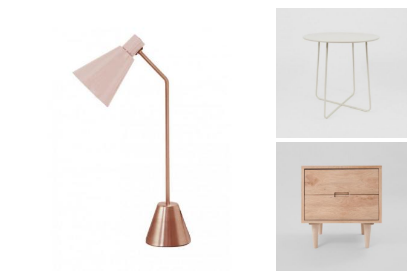 How many times have you been to a wedding and not known what to buy the couple for a present? While you shouldn't feel obliged, traditionally gifts are given to a newlywed couple and historically these have been items to furnish their home as they start their married life. Nowadays, many couples are already living together and may not have the need for new household goodies. So what are the options?
Honeymoon / Wishing Well
One of the most common options is to ask for money towards your honeymoon. You can either do this by setting up a registry with a travel agent, or just outright ask for cash. Many people expect it these days, however the older generation will often still prefer to get you a gift. So don't be surprised if you still end up with a few wrapped presents alongside the cards and money.
Looking for a poem to include asking for money? Try these great ideas from Pinterest.
The 'Anything Goes' Registry
There are now a multitude of websites that allow you to set up a registry from a variety of stores or even money for specific items. Some of our favourites include:
This beautiful website allows you to add items to your registry from any online store. So if you want bits and pieces from multiple stores, this is a great way to collate those ideas and streamline the process for your guests.
Similar to The Lovely Registry, Not Another Toaster allows you to select items from any online store, but it also allows you to select items for your honeymoon. For example, you could select 'honeymoon accommodation' that could be worth $3000 and you break it down into $50 chunks so people can choose to contribute x amount to your accommodation. A great way to get cash, without specifically asking for it.
Another collaborative registry, however Mildred & Co have already combined their top choices from a variety of high quality websites, so you can click and choose what you would like from their suppliers.
Traditional Registries
For those of you who love opening presents, or who would like new items for their home, there are still plenty of traditional registries available.
Your one stop shop for everything you need for indoor and outdoor living!
Freedom have beautiful homewares, and would be a great option for vouchers if you're looking to replace some of your furniture too.
Big store, huge options. You can't go wrong!
Whatever you decide, make sure you let your guests know (preferably when you send invitations), so they have time to get prepared and choose something they love and you will love too. Guests would also prefer to know if you've got a preference, rather than buying something you don't want or need. Plus, no one wants 3 toasters they don't need!
Happy Planning!
Hannah
xox
Posted: Wednesday 31 August 2016